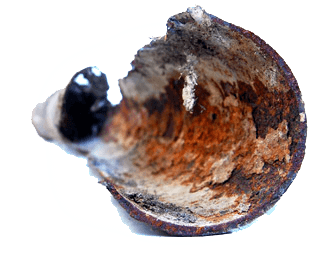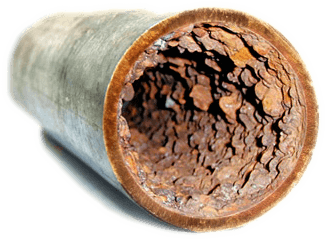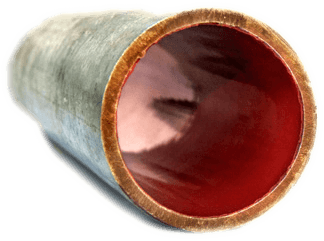 Nu Flow offers solutions to rehabilitate
service mains and potable water systems as
well as whole- building water filtration
solutions.
Nu Flow offers epoxy lining solutions to
restore a variety of fire suppression and HVAC
systems.
Nu Flow offers structural drain lining
solutions for a variety of systems including
vertical drain stacks, roof drains, storm
systems and sanitary drain pipes.
Contact the experts at Nu Flow Alaska to schedule your service.
Innovative Pipe Repair and Trenchless Services in the Northwest
Nu Flow AK installs green technologies, cleans drains, and rehabilitates pipes in ways that are cost-effective and innovative. We ensure inside infrastructure solutions with products that boost efficiency, save time and money and keep things flowing for businesses,  property owners, and municipalities in the state of Washington and across the entire northwest United States.
Our licensed technicians can provide your business with specialized pipe repair technologies backed by Nu Flow's line of innovative products. Our knowledge, along with the most up-to-date equipment and methods, allows us to restore and repair pipes quickly and thoroughly.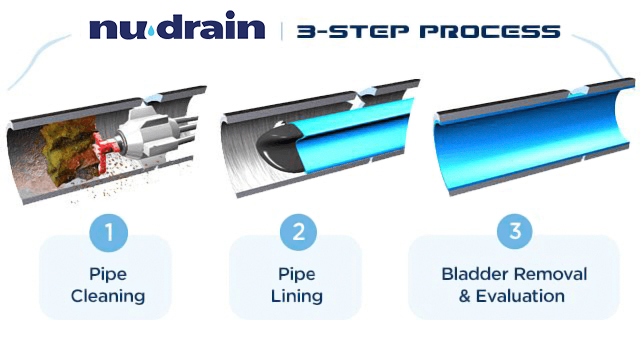 Non-Pressurized Epoxy Lining (CIPP)
The (CIPP) cured in-place pipe restoration process is an economical and efficient "no-dig" alternative to traditional pipe system replacement. This process can be used to rehabilitate existing pipes such as Mains, Horizontal Laterals, Vertical Stacks, sanitary systems, storm/roof drains, vent systems, and Processed, Industrial, and Chemical Piping. It can be used on a variety of piping materials, which include clay, concrete, metal, iron steel, PVC and fiberglass.
Nu Flow's Pull-in-Place structural liner process is a patented, non-destructive technology that restores corroded and damaged piping systems to better than new condition without digging or destruction to buildings or landscape. Our process prevents business closure and minimizes piping system down time, allowing our customers to continue with their daily activities. This innovative, cured-in-place pipe lining system creates a long-term, structural pipe inside the existing host pipe system, effectively sealing and protecting the system from further deterioration. It also improves flow capacity, eliminates weakened joints, seals cracks, and dramatically extends the life of the piping systems. The Nu Flow structural CIPP lining technology is best suited for 3/4" to 12" in diameter, however, specialty applications are available for larger pipe systems.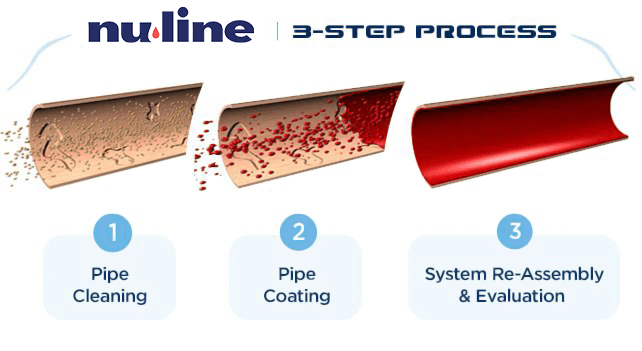 Pressurized (Epoxy Coating)
Nu Flow has dedicated over 7000 research hours to find the perfect viscosity, air temperature, cure time, and equipment needed to achieve optimal pipe adherence. The result is our unique blown-in epoxy coating process that provides a longer-lasting piping solution to restoring aged, corroded piping systems.
The process is ideal to rehabilitate pressurized pipes that have pinhole leaks, and can be used on a variety of pipe materials; which include galvanized steel, cast/black iron, copper and lead. Once the affected pipes have been thoroughly cleaned of all corrosion and then dried with heated air, we then apply an epoxy coating system to the piping system with filter instrument quality air until the pipe is fully coated. This internal pipe coating creates a barrier between the water and the pipe.
Once Nu Flow's epoxy coating is applied to the interior of the pipe, it will seal and protect the system from further deterioration, dramatically extending the system's life. This non-invasive procedure permits residents and workers to continue with their daily activities, preventing displacement, business closure and pipe system downtime.
Serving Washington Businesses and Companies
Nu Flow AK is a specialized contractor that serves businesses, commercial, industrial, and residential property owners, and municipalities in need of substantial pipe installation and repair work throughout the state of Washington. Our goal is to meet and exceed the expectations of our customers in need of commercial drain cleaning or pipe repair and highly efficient trenchless work. Serving all of Washington state, and the entire Northwest, we have earned a reputation as the leading pipe lining company in:
Cost-Efficient, Long-Term Solutions
Nu Flow AK is a specialized contractor prepared to handle both smaller and large-scale projects with equal efficiency. If you are looking for fast, affordable, long-term solutions for your drain or pipe problems, contact us today by calling our team or filling out the online form.